Charlestown Recovery House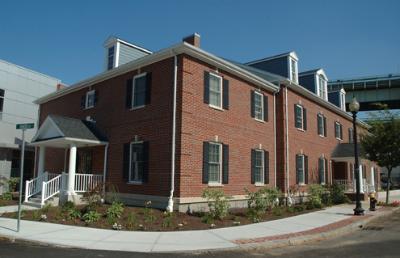 The Charlestown Recovery House is a residential treatment program for adult men seeking to recover from effects of alcohol and drug abuse. Accommodating up to 26 men at a time, for four to six months, Charlestown Recovery House aims for restoration of dignity and self-respect in an understanding, supportive, and home-like environment. Within a structured program, using the Twelve Steps as the core of recovery, residents acquire and/or renew skills needed for mature and responsible lifestyles free of alcohol and other drugs, learning to support each other and participating in the community through service opportunities.
Charlestown Recovery House also focuses on building solid networks to sustain residents once they graduate by maintaining active connections with alumni. For example, graduates often return for dinner, gaining continued support for themselves, and providing long term support for current residents. Alumni participate in community events, fund raising and support groups.
Charlestown Recovery House is licensed as a residential rehabilitation program for adults by the Bureau of Substance Abuse Services, Department of Public Health.
Debbie Standeford
Program Director
John Puopolo
Clinical Director
Richard O'Connor
Intake Coordinator
617-242-0088