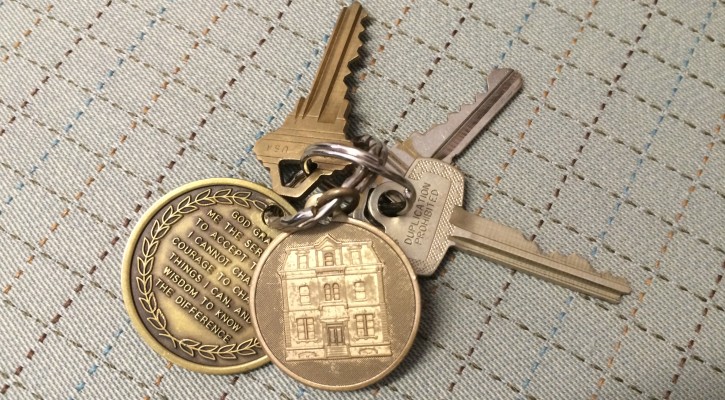 Gavin House and the Graduate Centers
Founded in 1963, Gavin House is a recovery home for adult men seeking to recover from the effects of alcohol and drug abuse.  Accommodating up to 36 men at a time, for six months, Gavin House aims for restoration of dignity and self-respect in an understanding, supportive, and home-like environment. Residents acquire and/or renew skills needed for mature and responsible lifestyles free of alcohol and other drugs within a structured program using the Twelve Steps as the core of recovery. Each year, Gavin House serves more than 100 men from throughout Massachusetts. Gavin House is licensed as a residential rehabilitation program for adults by the Bureau of Substance Abuse Services, Department of Public Health.
Stable Environment: Gavin House completion rate of 58% is substantially higher than the 39% state average for a long term (more than 30 days) recovery home, as reported by the MA Department of Public Health, Bureau of Substance Abuse Services. Gavin House supports vocational success as well, with 90% of residents employed at discharge.  This success in retention and employment provides a stable environment for building recovery skills, and a sense of security and predictability for the newcomer.
Building Recovery Capital: Gavin House also focuses on building solid networks to sustain residents once they graduate, by maintaining active connections with alumni. Graduates often return for dinner, gaining continued support for themselves, and providing long term support for current residents. Alumni attend support groups, attend events and volunteer at the Gavin Foundation and in the community.
The Graduate Centers
Early on, Gavin House founders recognized that recovery was a lifelong process, and that six months of residential treatment was only the beginning.  To provide longer term support in recovery, the first Graduate Center was opened in 1976. As the demand grew a second facility was opened and now both receive residents from the Charlestown House, Cushing House, Gavin House and Hamilton House. Gavin Foundation residential program graduates live in the Centers for an average of four months. A live-in House Manager ensures the facility's safety and security, runs weekly groups, collects fees and monitors residents progress. Residents are required to continue their prescribed course of therapy including; 12-step participation, attend Aftercare groups, and provide drug screens. The Graduate Centers are self-sufficient programs, supported by residents and fundraising events, and do not receive any public funding.
Arthur Adams
Program Director
857-496-7392
Jack Kramer
Clinical Director
857-496-7390
Kathy Connors
Intake Coordinator
857-496-7391